"Sushi: Pretentious food that white kids want everybody else to know they are into to seem cultured and sophisticated."
1.

That time sushi said, "I DESERVE A DRUNK BRUNCH TODAY," then wrapped itself in bacon.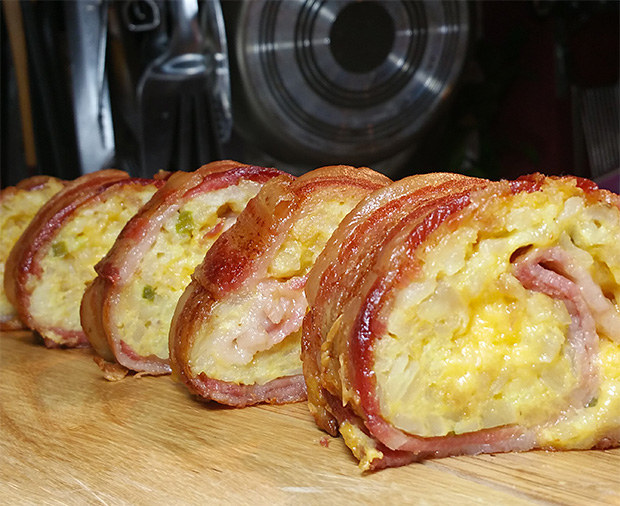 Cheese, eggs, tater tots, and jalapeño wrapped in a bacon weave.
2.

That time sushi went BIG MAC AF even though McDonald's makes you feel gross, but it was on a road trip and that's what road trips are for.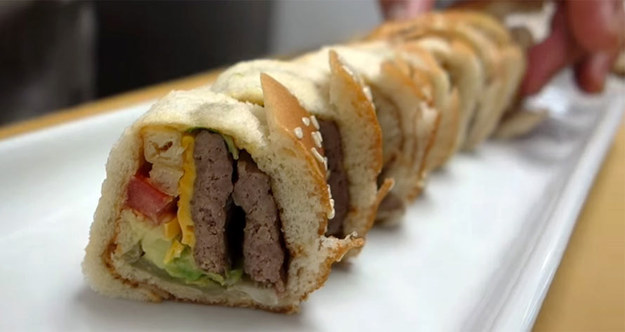 3.

The time sushi was like, "HEY TODAY I WANT TO BE CHOCOLATE TIRAMISU AND NO ONE CAN STOP ME."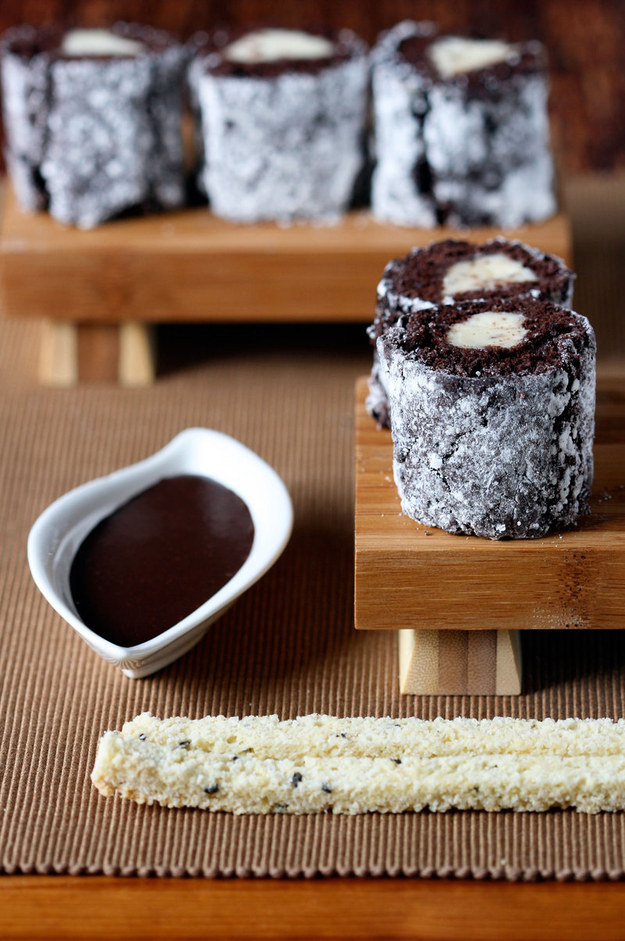 "A chocolate roulade is wrapped around a sweet marsala mascarpone filling and sliced into neat little rolls that are arranged next to a mocha-rum dipping sauce."
4.

The time it got dressed up as ALL OF THANKSGIVING DINNER IN ONE BITE, then dropped the mic and went upstairs to play video games because family time is unbearable when Aunt Lori is being a control freak.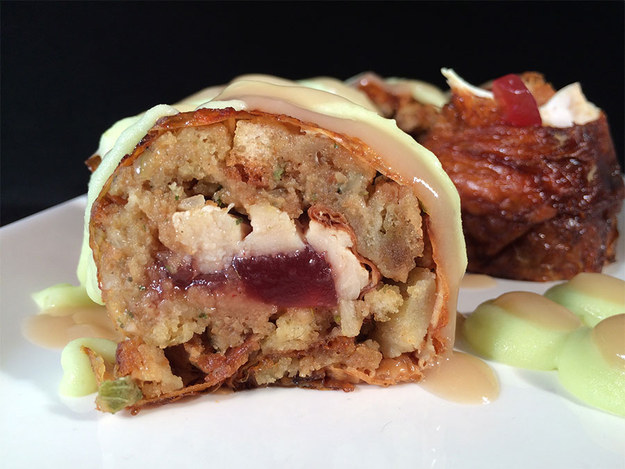 "It's stuffing, turkey, and cranberry sauce, wrapped up in turkey skin. The green shit is mashed potato that I mixed with some wasabi."
5.

That time it was like, "DON'T MIND ME I'M JUST A VERY FANCY BANANA."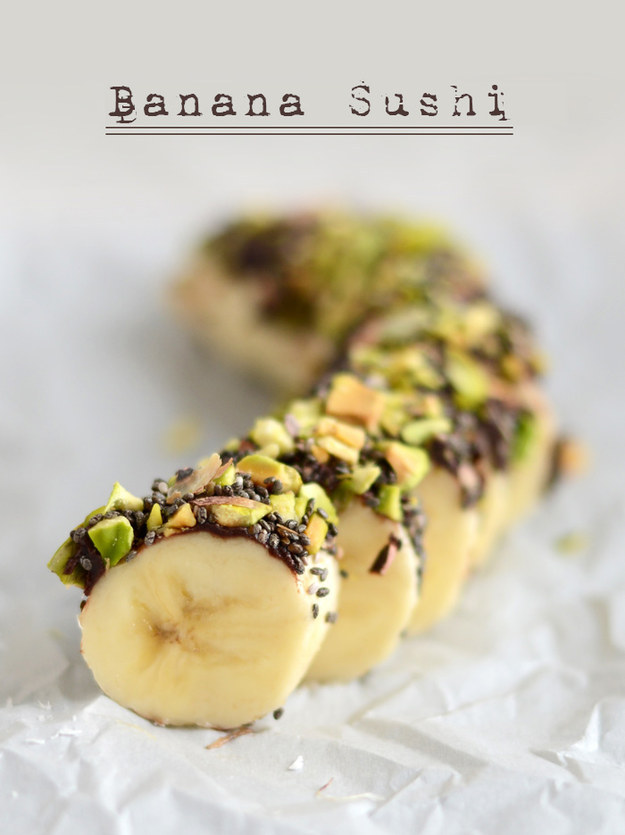 6.

When it went and got all into fruit and demanded everyone call it FRUSHI because how fabulous.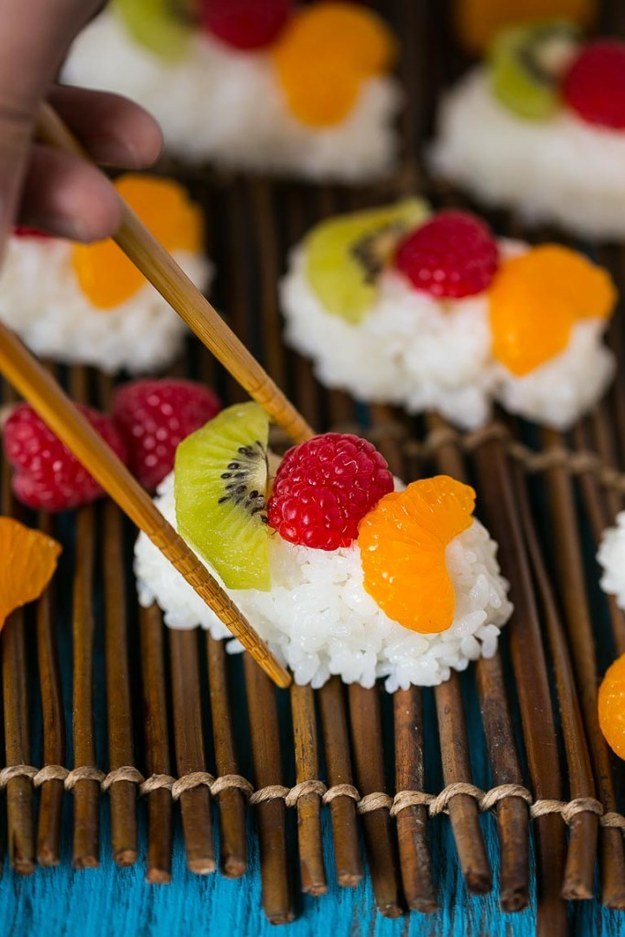 7.

When sushi had that hot romance with key lime pie.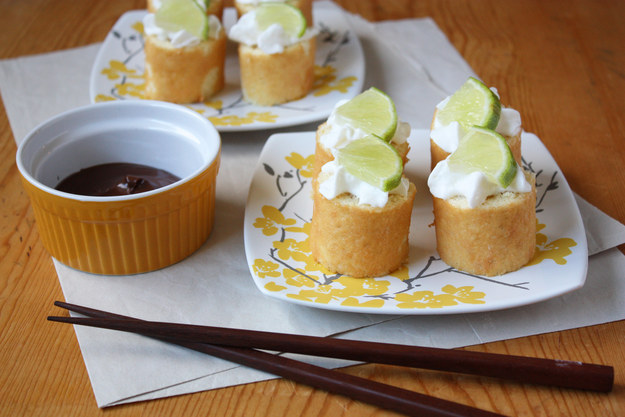 (Summer fling though, don't mean a thing.)
8.

That time in college it could afford only ramen (but looking back on those years they were some of the happiest of sushi's life).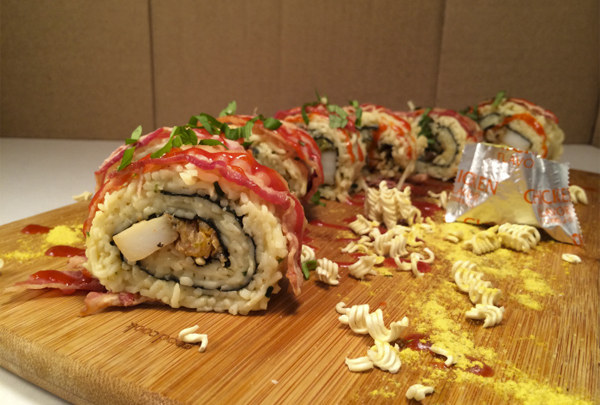 Yes, this is ramen sushi.
9.

That time sushi went to Europe and came back all like "OH MY GOD HAVE YOU GUYS EVER TRIED PROSCIUTTO WITH CANTALOUPE IT'S THIS THING THEY HAVE IN ITALY EXCEPT THEY CALL IT MELON — HOW CHIC IS THAT."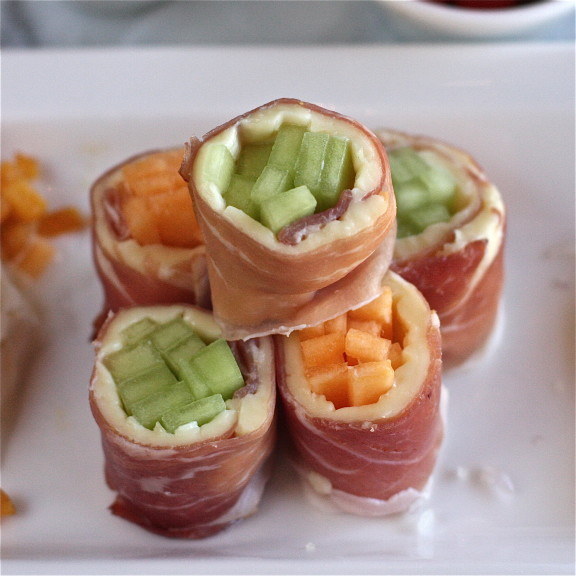 Yeah, it was annoying.
10.

That time sushi slayed on Halloween in that panda costume.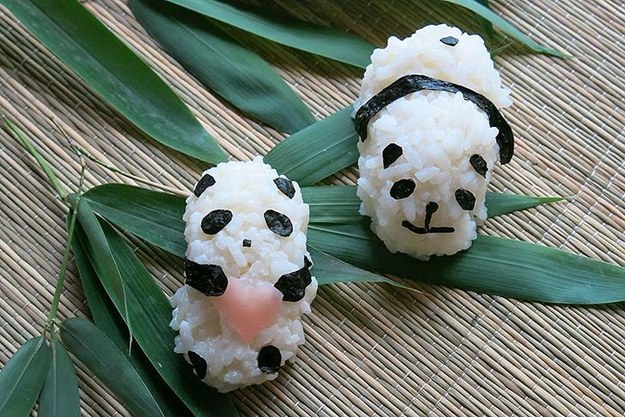 11.

That time it was like, "YOU KNOW ANYONE CAN BE ANY SHAPE THEY WANT BECAUSE A DREAM IS A WISH YOUR HEART MAKES AND THE DREAM THAT YOU WISH WILL COME TRUE."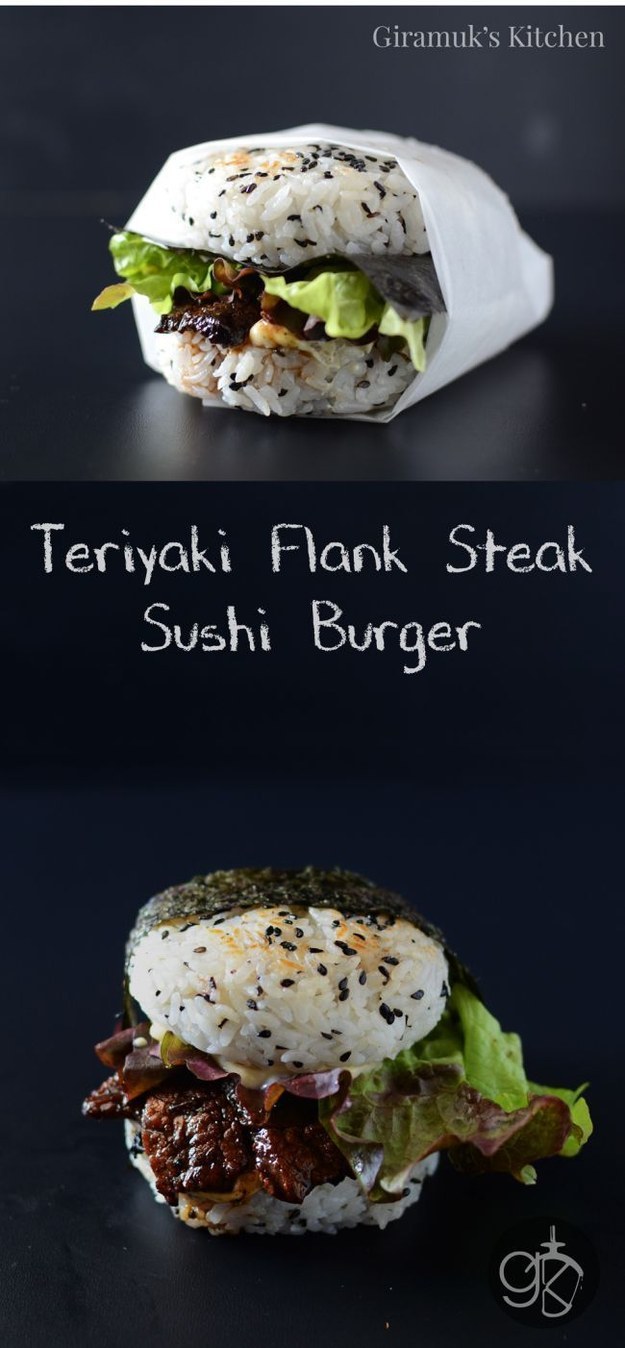 And that dream was a sushi burger.
12.

That time it went to Universal Studios and had impressively ~chill vibes~ on the Jaws ride.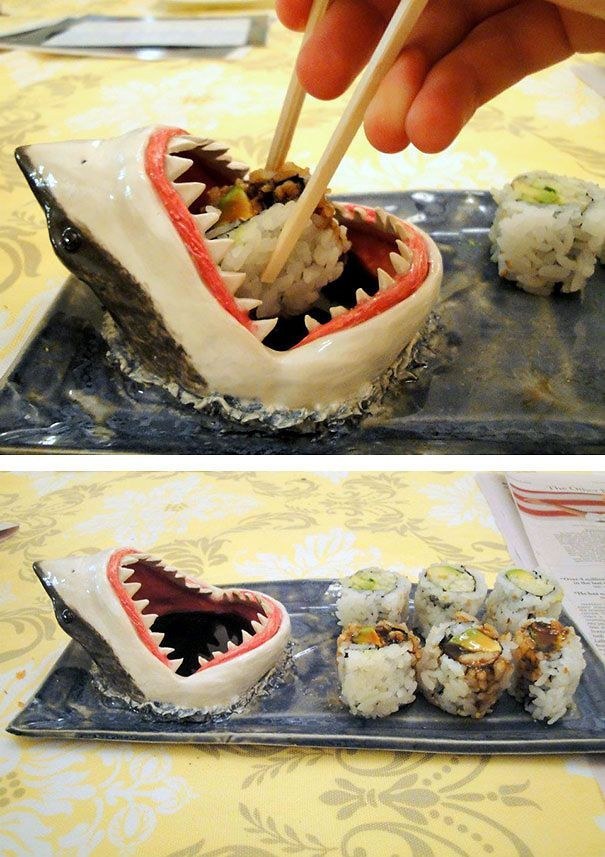 13.

That time it swapped its rice for Rice Krispies and its nori for Fruit Roll-Ups just to give the bitches on Pinterest something to talk about.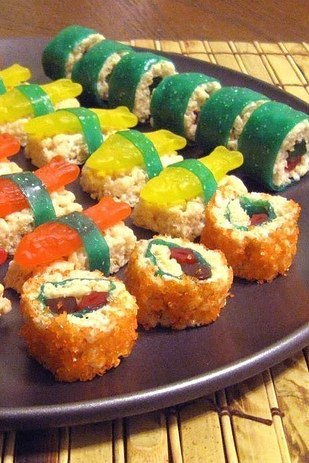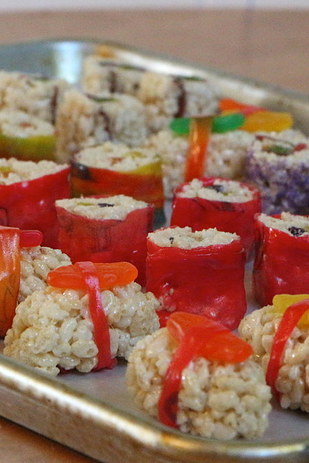 14.

That time it decided that lasers are going to change the world someday and brought it up at every single dinner party all the time.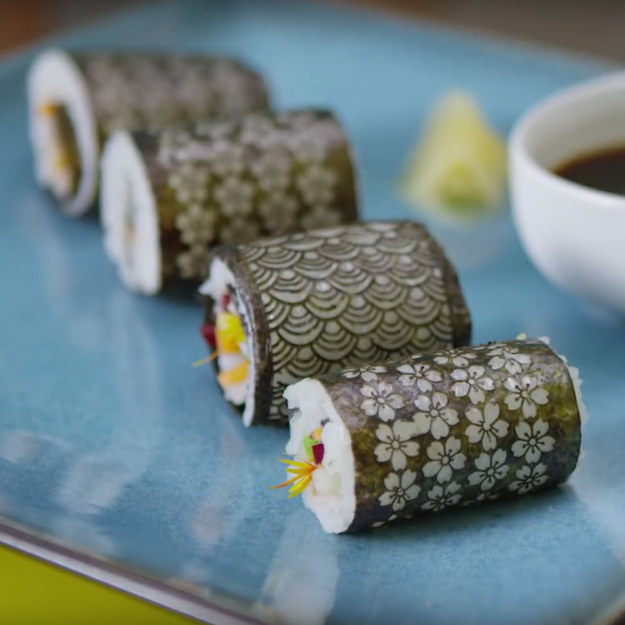 15.

That time it realized at the ripe age of 25 that PB&J sandwiches are still the best food on the entire planet.
16.

That time sushi went hard at the club with the clique then came home, smoked a joint, and ate snaxxx.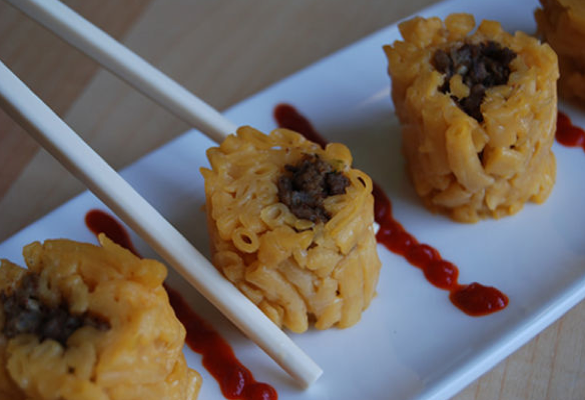 17.

That time it bought all the hot dogs at the cart just to teach someone a lesson.